APX has released some exciting new features that make it even easier for SmartMAP users to get the data they need, faster.
Push Notifications on Windows and Android - Earlier this year, APX released an iOS SmartMAP app that brought with it push notifications from CAD to any iPad or iPhone running SmartMAP. Now, Push Notifications can be enabled on any Windows device or Android device running SmartMAP. Using these notifications, users can access critical location details (including square footage, fire flow requirements, street view, satellite view, digital preplans, and more) in one click or tap.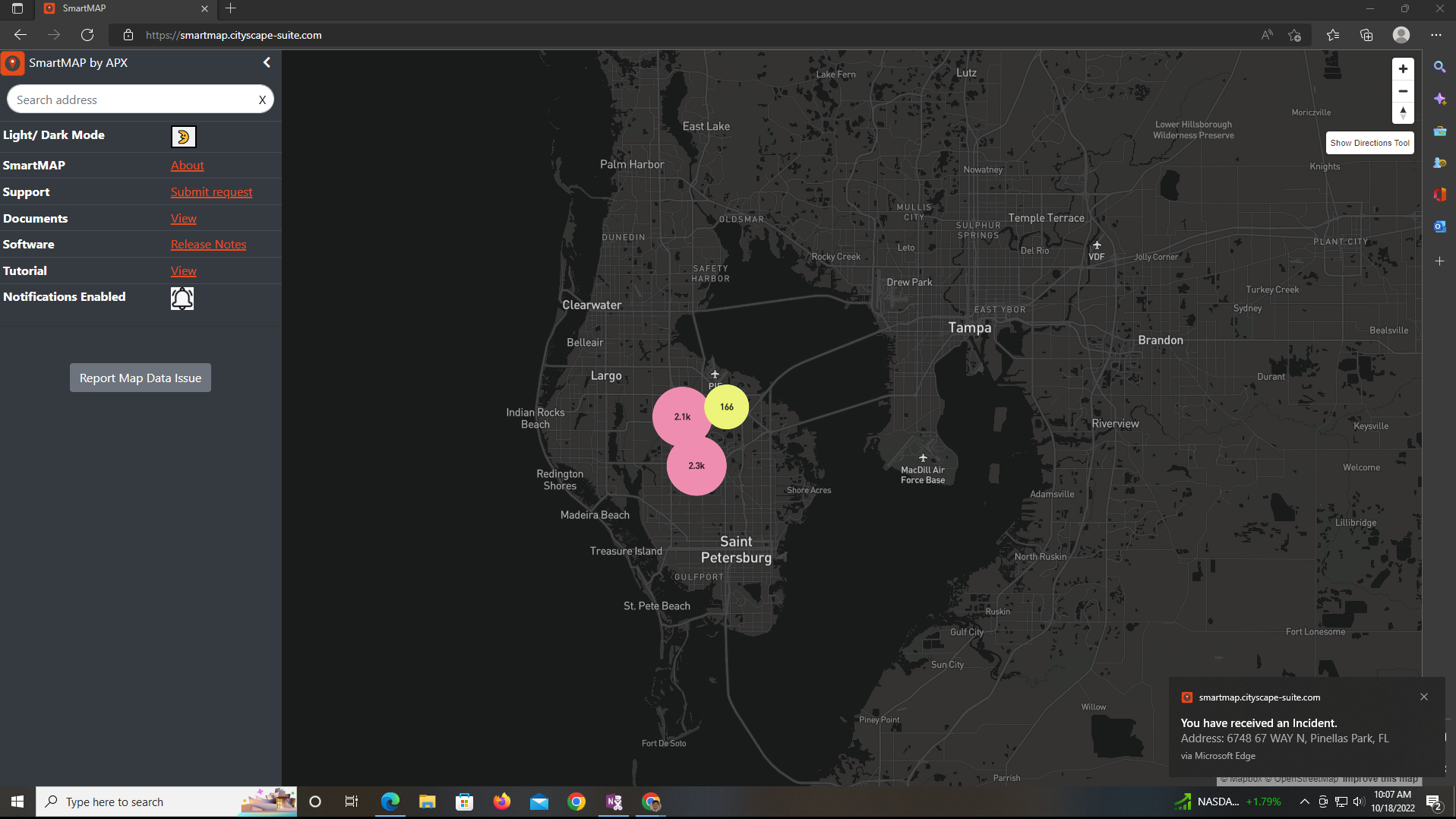 To set up these new push notifications, contact the Customer Care team and we can get started.
Turn-by-Turn Directions - SmartMAP now has turn-by-turn directions embedded in the map. Enter two locations to get the route both visually and in written directions, or use your current location to route to a specified location. SmartMAP also plots your current location on the map, and takes traffic into account with its directions. To use the SmartMAP directions, simply select the Show Directions Tool in the top right of SmartMAP.