A new SmartCapture/SmartInspect update (Version 3.3.0.) will be released on July 9, 2019, and brings with it a couple of changes that enhance building/inspection creation in SmartCapture/SmartInspect.
Nearby Buildings/Inspections - When you tap on an existing pin—on the Preplans or Inspections side—and the pin's label appears, you will now also get a list of preplans or inspections that are close to the selected pin, ordered by proximity. These nearby pins can be opened by selecting the Open button from the displayed list. Selecting the label or the building within the list will open the selected building. Tapping anywhere on the map will dismiss the list.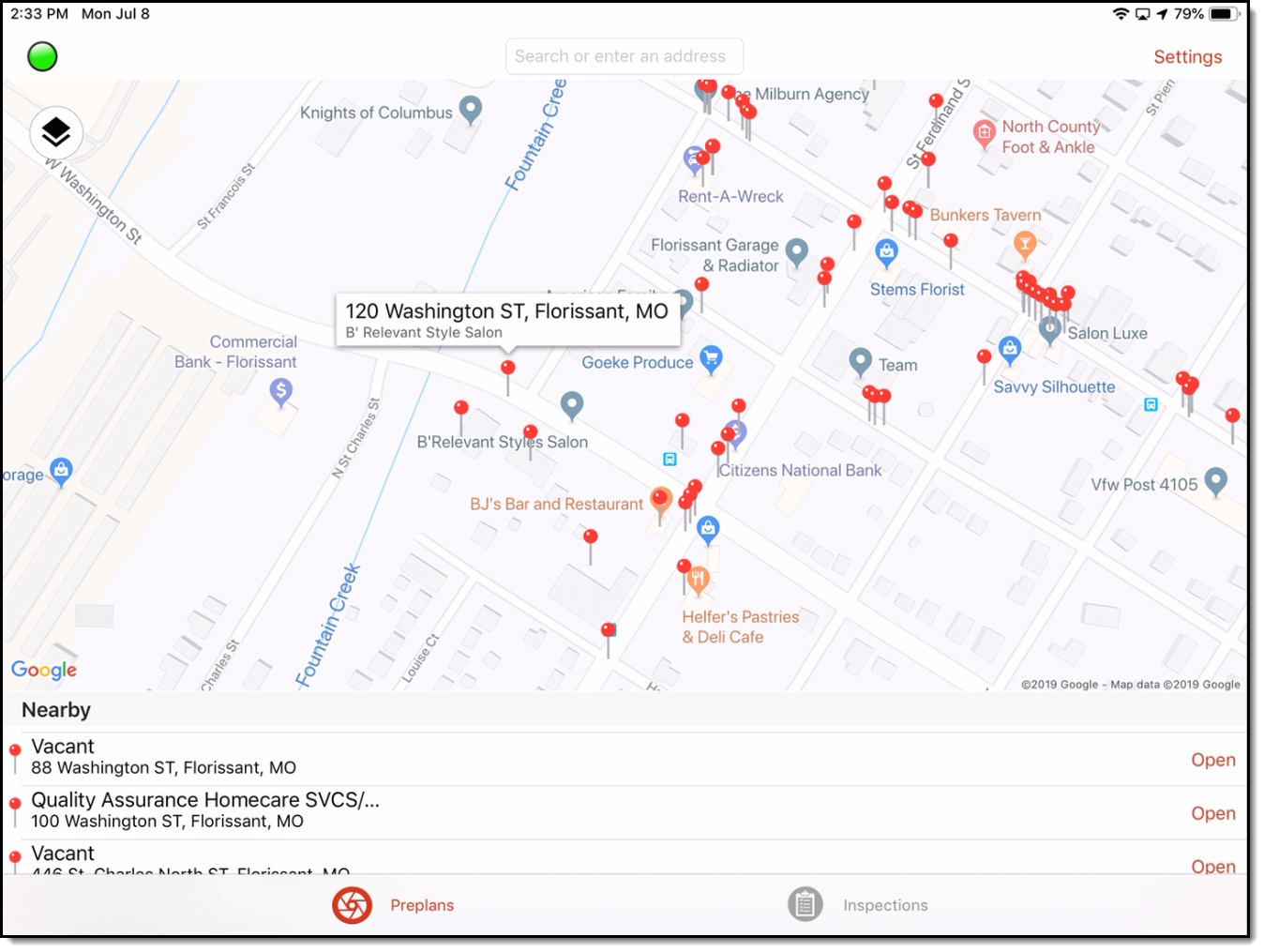 Unit Number Support - You can now enter and edit unit numbers during building creation, as well as through the address field. Unit numbers within address information allows for better differentiation between preplans or inspections.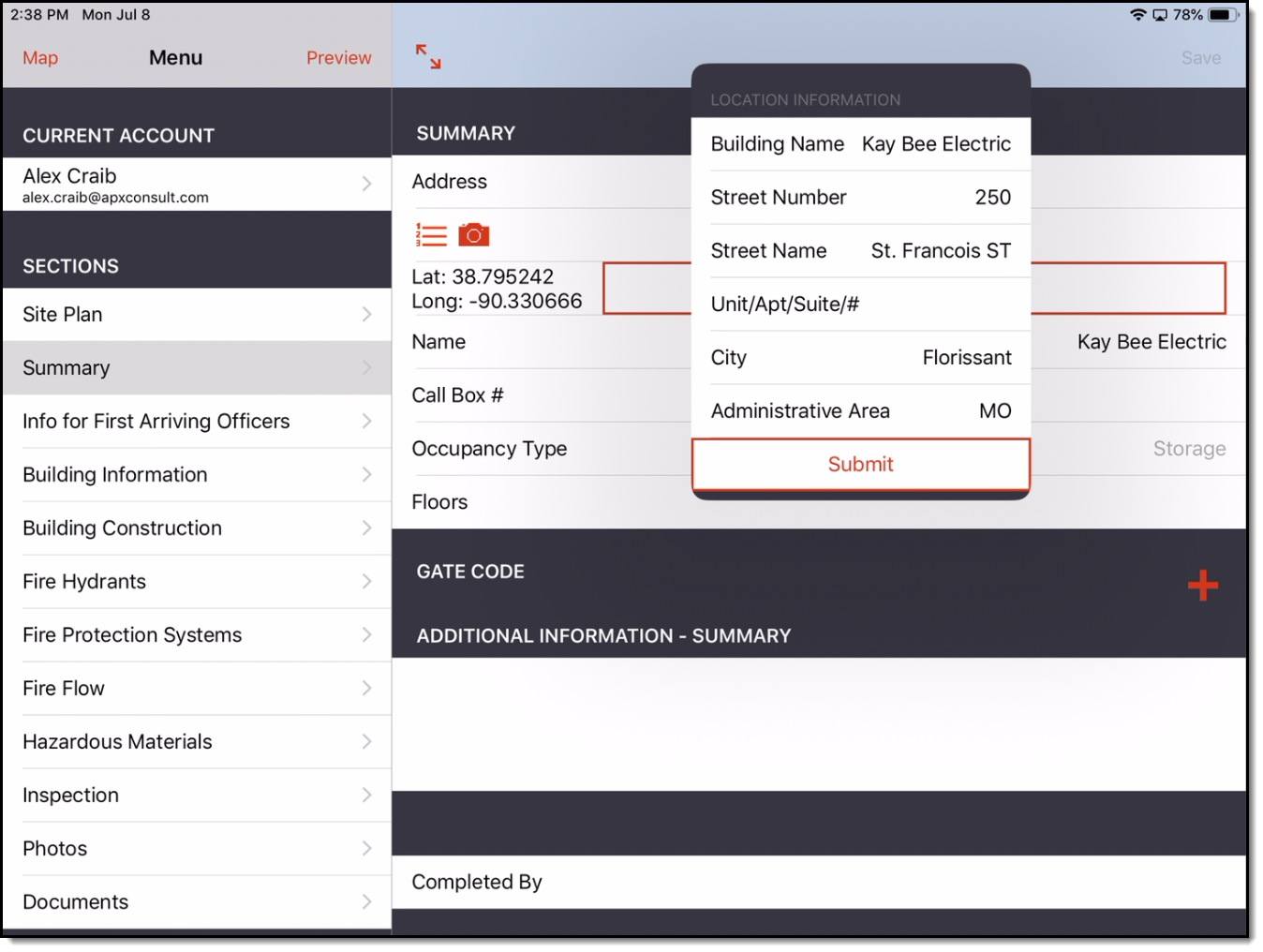 Note: in order to take advantage of these new capabilities, your SmartCapture application will need to be updated to Version 3.3.0., available in the App Store on July 9, 2019.